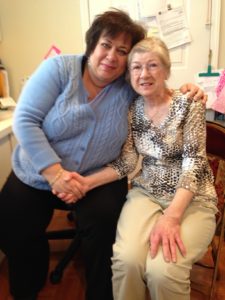 It is with a very heavy heart that I have to announce the passing of our founder and my friend and mentor Adrijana P. Randolph.
Adrijana will be remembered as a strong, competent, and pioneering woman who touched thousands of lives. She taught me a countless number of things that shaped who I am today. She was truly one of a kind and I will miss her greatly.
Rest In Peace, my dear friend and trailblazer.
Sandy Rochette
President of Worldwide Interpreters
Worldwide Interpreters LLC is Michigan's Premier Interpreting and Translation language service agency since 1968. We stand ready to serve your interpreting and translation needs in all languages and dialects 24 hours a day, 7 days a week, 365 days a year.
Email us at sandy@wwinterpreters.com or call us at (248) 705-9363