A Foundation of Service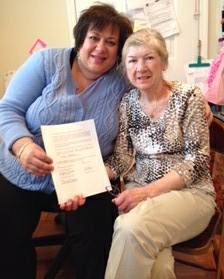 Established over 50 years ago by Adrijana P. Randolph, Worldwide Interpreters has a proven and solid foundation of service.
Since 1968, the agency has continually been recognized as a trusted provider of interpreting and translation language services in the Metro-Detroit area.
I worked with Adrijana at her agency for several years.  Being a child of immigrants myself, I have always had a passion for assisting people of all nations to feel welcomed, accepted, and heard.
When Adrijana was ready to retire in 2013, I was honored to purchase her business and continue with her work ethic.
---
Celebrating 10 Years of Service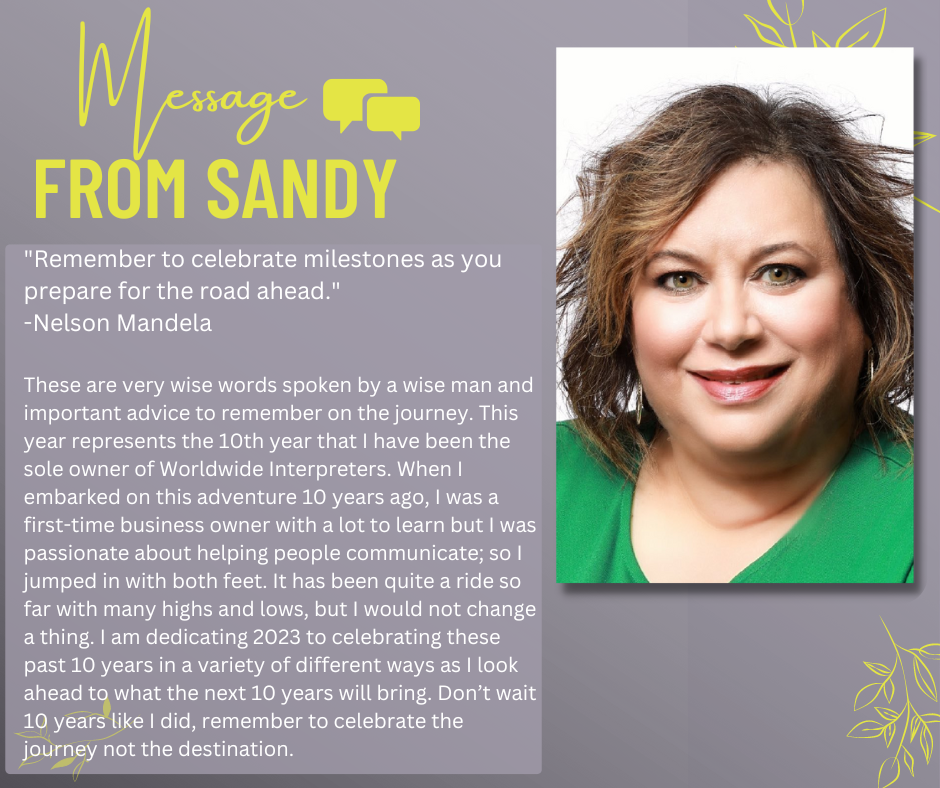 ---
NAWBO Top 10 Michigan Business Women Award

In 2022, I was honored to receive the NAWBO Top 10 Michigan Business Women Warrior Award. I was honored to receive the NAWBO Top 10 Michigan Business Women Warrior Award. This award recognizes women business owners for their resilience, success, and impact on their community. I am proud of my work, and to be recognized for it is a great honor. I am excited to see what the future holds.
---
Vista Maria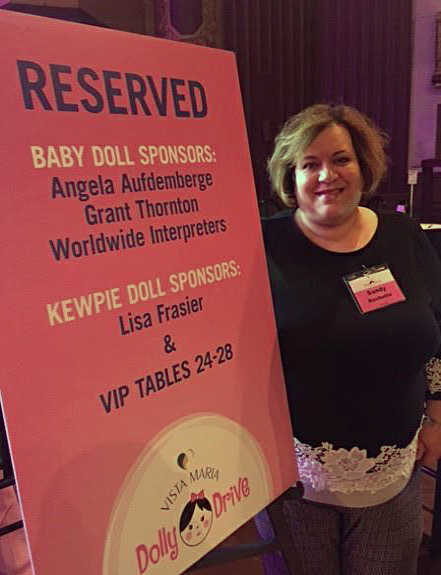 Through the work of Worldwide Interpreters, I have come to know and develop a passion for the Vista Maria Organization in Dearborn, Michigan.
Vista Maria helps provide healing and hope to hundreds of women and children who have suffered the effects of abuse, neglect, and trauma.
Worldwide Interpreters proudly supports the organization and the women and children they serve.
Please check out Vista Maria at the link provided above.
Thank you.
---
Business Practices

Finally, Worldwide Interpreters operates under these sound business practices:
High-quality interpreting and translation language services
Competitively priced
Accurate and timely
Confidential
… All the while building strong relationships with our clients.
My team and I work hard to exceed your expectations and earn your loyalty.
Highly Personalized Service
I provide highly personalized service to each of my clients.
Whether you contact me through phone, email, or text.
I will be ready to assist you 24 hours a day, seven days a week.   Contact me.
---
Providing the Highest Level of Service
Worldwide Interpreters LLC is an interpreting and translation language service agency located in the Metro-Detroit area of Michigan. Our team provides interpreting and translation services to:
Court systems
Attorneys
Insurance companies
Hospitals, physicians, and mental health providers
State and government agencies and businesses.
We provide the highest level of service, expert interpreting, and fast, accurate translations in any language.  Our professional and dedicated team is very experienced in a broad range of subjects, such as:
Legal
Medical
Accounting and finance
Insurance
Religious
Business
Our well-established group of experienced, dedicated, and qualified professionals is proficient in both English and the target foreign language.  They are also trained in understanding the language translation and presentation procedures that achieve maximum efficiency.